A word from our CEO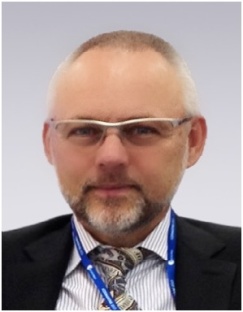 "Berg & Larsen is a company with more than 200 years of history. In fact, we have a place in the history of Denmark as well. We measure our success in our ability to weather any storm, after all, two centuries of continued business speaks volumes of our adaptability in the market.
When I joined Berg & Larsen as co-owner in 2004, it was a small business on the international scene, with close and longstanding relationships with the bigger part of our business partners. The sort of relationship that takes years and years to build. I respect and honor our proud history in every decision I make to steer Berg & Larsen forward towards the future.
The 21st century holds such a promise for us all, as technology-driven solutions allows us to grow bigger in a world that seems to grow smaller. I am profoundly grateful for the trust placed in us by our customers and suppliers. We set our business partners at the heart of all we do.
I take pride in the fact that Berg & Larsen is now a 99% digitalized, paper-free company with an eco-friendly footprint. Our business processes are both fluid and fast, and custom-built to enable differentiated service options for our customers.
I am also grateful to have such a dedicated team supporting the goal of becoming a world-leader in the market.Togethere we are committed to deliver on promise, and to earn our customers' continued satisfaction with our services."
Søren Kristiansen,
CEO & Owner
---
Mr. Søren Kristiansen, a marine engineer by education and a former Maersk chief engineer, owns and runs Berg & Larsen today. He is also a former Alfa Laval Nirex (Alfa Laval Desalt) Sales Manager and has brought into the company expertise and focus on quality supplies for Alfa Laval Nirex Desalination and Thermal.​Søren Kristiansen has successfully steered Berg & Larsen into the 21st century, implementing fluid digital processes on a leading edge platform.